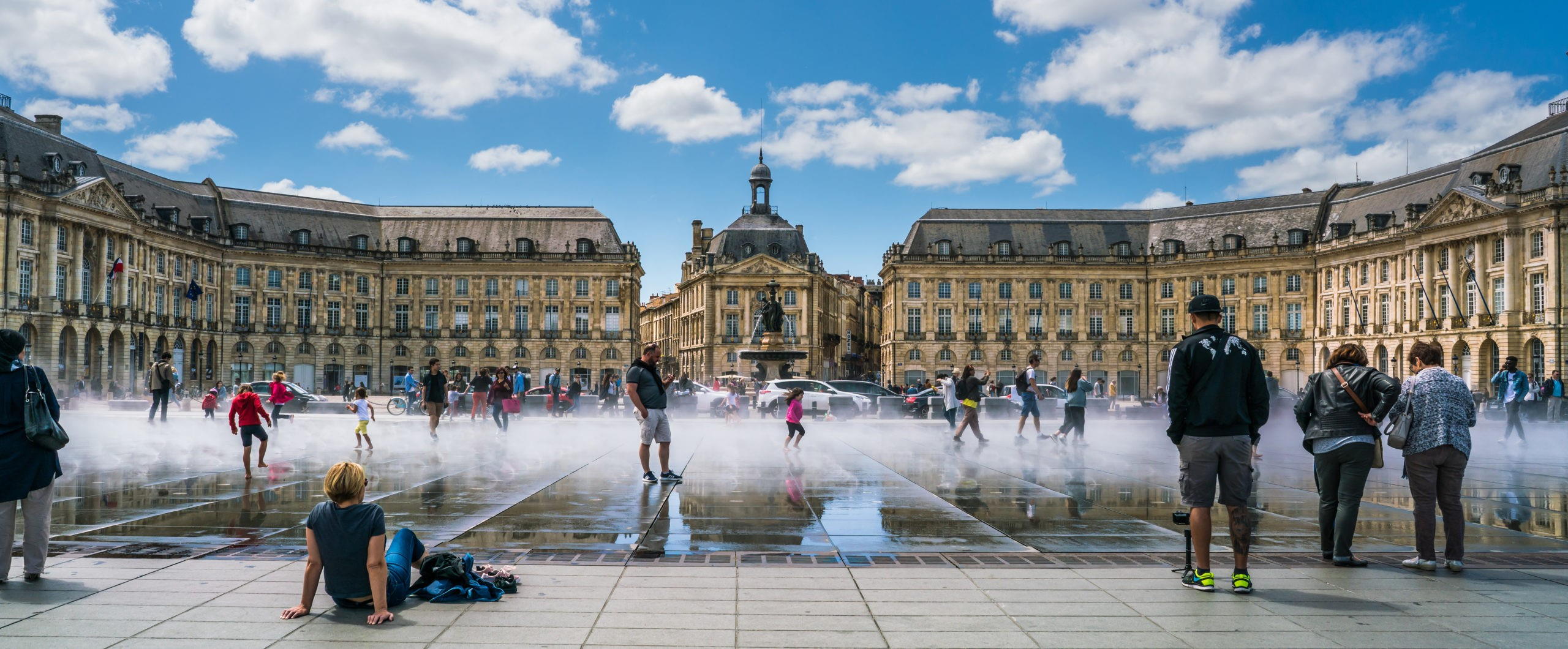 Why SouthWest France
SET UP YOUR BUSINESS IN NOUVELLE-AQUITAINE !

A location people dream of …
…according to recent surveys! If you're looking for a place to set up and grow your business, Nouvelle-Aquitaine is a region looking forward to a great future. It combines a young and growing population, economic vitality, accessibility, and excellent quality of life for you and your employees. Give us a chance to win you over and support your project!

1.

Take advantage of a

thriving economy
A growing population and an expanding transportation system
An ambitious region leveraging innovation and undertaking major infrastructure projects
Cutting-edge training for the talent you need to recruit
A diversified economy where you can find partners, suppliers and quality raw materials
An efficient regional ecosystem, attentive to your needs, where you can easily make
yourself heard, meet decision-makers and get support for your projects.
2.

Enjoy the

quality of life
Extensive, well-preserved natural areas ranging from the Atlantic to the
Pyrenees that enjoys a southern climate
Leisure activities for every taste (skiing, hiking, surfing, golf, thalassotherapy, festivals: music, Francofolies, Comic book festival, Basque festivals, and more)
A multitude of cultural and touristic destinations (village of Saint-Emilion, Citadel of Blaye, Futuroscope, La Rochelle Aquarium, Palmyre Zoo, Lascaux 2, Isle of Ré, Marais Poitevin), and numerous UNESCO heritage sites
Many towns and cities with fascinating identity and heritage, including Bordeaux, Limoges, Pau, Bayonne, Biarritz, La Rochelle, Brive and Poitiers.

3.

Make the most of

affordable real estate
Low business set-up expenses, 20-30% below costs in Paris
Family homes with a pool, or apartments with open beams and terraces in the
city center, very affordable real estate!
4.

Get where you're

going easily
Paris is 2 hours from Bordeaux by TGV high-speed train
11 airports serving hubs all over Europe, and an expanding number of direct international connections
The highway network lets you travel easily in the region and connect with European logistics routes
Commercial ports, navigable rivers and multimodal freight hubs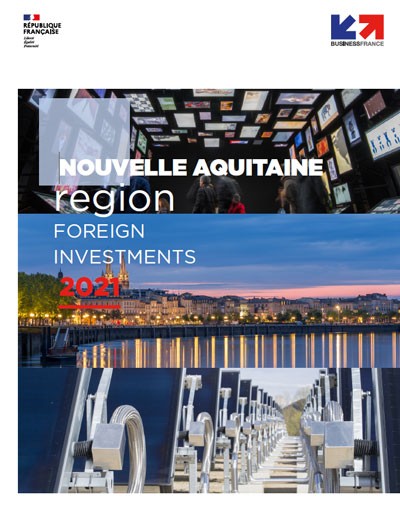 Nouvelle-Aquitaine region
> FOREIGN INVESTMENTS 2021
Nouvelle Aquitaine received 116 investment projects in 2021, creating or maintaining 2,176 jobs, an 85% rise since 2020. One-third of these jobs were in manufacturing activities. […]
An Accessible Region
Nouvelle-Aquitaine, on the Atlantic coast and bordering Spain, is strategically located on Europe's North-South logistics itinerary. With extensive, modern transportation infrastructures, the region is easily accessible from European economic capitals, putting companies close to their markets:
Airports
11 airports, 7 serving international destinations
Over 60 international routes with daily or weekly service
Growing number of low-cost airlines
Road and Rail Network
LGV SEA (Bordeaux – Paris in 2 hrs.)
North-south and East-West expressway networks
Ports
4 ports of trade
Links to 300 ports worldwide