Viva Technology – Paris Expo Porte de Versailles (France)
June 15-18, 2022
Every year VivaTech brings together, in Paris and online, business leaders, startups, investors, researchers and innovators to ignite positive change in business and for society.
The Nouvelle-Aquitaine region will be present with 28 start-ups of the #TeamNaqui. > More information
Would you like to develop a business in Nouvelle-Aquitaine?
Let's meet !  
Help finding a site (land, buildings, offices) according to your specifications
Information on the environment, as well as business, industrial, and R&D news in your sector
Networking introductions to partners who can help move your project forward: experts, scientists, business leaders, and cluster facilitators
Assistance with administrative procedures and mobilization of financial aid programs
Your contact on-site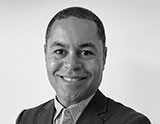 Stéphane Leroy
s.leroy@adi-na.fr
+33 (0)6 19 29 72 94